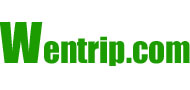 Legend
| | |
| --- | --- |
| | Hotel star |
| | Diamond rating |
| | Special gifts are granted if you book with us. |
| | Golden Recommended Hotel |
| | Silver Recommended Hotel |
| | Prices include service charge, but not include taxes or other additional charges by the hotels. |





Safety Rate:



Traveler Rating:






The Shangri-La Hotel (Beijing Xianggelila Fandian) is located in the west of the city, just 30 minutes from the commercial and business center of Beijing. This world famous chain has again managed to produce a fabulous hotel here right in the heart of the city, providing excellent services and real luxury.All the rooms are artistically and tastefully designed. They are also comfortably spacious and well equipped with modern facilities. Beijing Shangri-La Hotel's seven restaurants offer a variety of fine cuisine from throughout the world.The Shangri-La offers superb business and conference facilities and also provides a good catering service. The hotel gym, sports club and health center are all first class. The Beijing Shangri-La is deservedly recognized as one of the best places to stay in the city.
Star:5
Address:29 Zizhuyuan Road (Zizhuyuan Lu) Beijing China
ZipCode:100089
Distance from the airport ( Km ):
Distance from the railway station ( Km ):
Room Types & Rates
(1USD=6.5CNY)
| | | | | | |
| --- | --- | --- | --- | --- | --- |
| Room Type | Room Rate | Tax Included Rate | Average Nightly Tax Included Rate | Breakfast | |
No room is available at this moment. Please make sure the check-in / check-out date on the left are correct. If you want to book the Beijing Shangri-La Hotel , please send us your name, arrival / departure date, and preferred room type. Your enquiry will be processed within 30 minutes.
Meeting Rooms
Hotel Dining
Chinese cuisine, Western cuisine, Japanese cuisine, Bar/lounge
Fitness & Recreation
Fitness facilities, Indoor swimming pool, Sauna, Spa
Hotel Amenities
Taxi calling service, Meeting facilities, Business center, Currency exchange, Gift shop, Flower shop, Ticket office, Laundry service, Handicapped friendly rooms, Postal service
Credit Cards Accepted