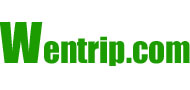 Legend
| | |
| --- | --- |
| | Hotel star |
| | Diamond rating |
| | Special gifts are granted if you book with us. |
| | Golden Recommended Hotel |
| | Silver Recommended Hotel |
| | Prices include service charge, but not include taxes or other additional charges by the hotels. |












Safety Rate:



Traveler Rating:






The Grand Castle Hotel (Xi'an Chang'an Chengbao Dajiudian) is located outside the city walls but only forty minutes' drive from the airport. Many of Xi'an's major attractions are close by. The hotel has 340 guestrooms and suites, which are luxuriously decorated and very comfortable. Restaurants serve mouth-watering Chinese, Western and Japanese foods. The hotel offers three types of banquet rooms, all of which are equipped with an advance audio and video system. Other amenities include a fitness club, a business center, a beauty salon, a massage parlor and a sauna. The hotel also has a fleet of chauffeur-driven limousines. All these facilities make The Grand Castle Hotel a gorgeous place to stay.

Star:5
Address:12 West Part of South Huancheng Road (Huancheng Nan Lu Xiduan) Xi'an China
ZipCode:710068
Distance from the airport ( Km ):
Distance from the railway station ( Km ):
Room Types & Rates
(1USD=6.5CNY)
| | | | | | |
| --- | --- | --- | --- | --- | --- |
| Room Type | Room Rate | Tax Included Rate | Average Nightly Tax Included Rate | Breakfast | |
No room is available at this moment. Please make sure the check-in / check-out date on the left are correct. If you want to book the Grand Park Hotel Xi'an , please send us your name, arrival / departure date, and preferred room type. Your enquiry will be processed within 30 minutes.
Meeting Rooms
Hotel Dining
Chinese cuisine, Western cuisine, Coffee shop, Bar/lounge, Tea house
Fitness & Recreation
Fitness facilities, Massage, Sauna
Hotel Amenities
Parking, Meeting facilities, Business center, Currency exchange, Gift shop, Beauty salon, Ticket office, Laundry service, Handicapped friendly rooms, Postal service
Credit Cards Accepted