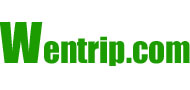 Legend
| | |
| --- | --- |
| | Hotel star |
| | Diamond rating |
| | Special gifts are granted if you book with us. |
| | Golden Recommended Hotel |
| | Silver Recommended Hotel |
| | Prices include service charge, but not include taxes or other additional charges by the hotels. |
Lung Chuen International Hotel





Safety Rate:



Traveler Rating:






The Lung Chuen International Hotel (Longquan Guoji Dajiudian) is located in the tourist area of Humen, within 30 kilometers of the airport and 40 kilometers from the railway station.This 27-floor hotel offers 800 rooms, ranging from single rooms to deluxe suites, all are equipped with air-conditioning, telephones and satellite televisions.The Dongguan hotel offers a Chinese restaurant serving Cantonese and Chaozhou cuisine, a Western restaurant, a Japanese restaurant, a cafe and a bar. For recreation, there are indoor and outdoor swimming pools, a bowling alley, billiards room, tennis court, beauty salon, sauna and massage center, night club and a gift store.There are also a number of meeting rooms and a multifunction hall that holds up to 2500 guests, equipped with audio visual systems and 13 languages simultaneous interpretation facilities. The business center provides photocopying, typing, fax and ticket reservation services.
Star:5
Address:Liansheng Road (Liansheng Lu), Humen Town Dongguan China
ZipCode:523907
Distance from the airport ( Km ):
Distance from the railway station ( Km ):
Room Types & Rates
(1USD=6.5CNY)
| | | | | | |
| --- | --- | --- | --- | --- | --- |
| Room Type | Room Rate | Tax Included Rate | Average Nightly Tax Included Rate | Breakfast | |
No room is available at this moment. Please make sure the check-in / check-out date on the left are correct. If you want to book the Lung Chuen International Hotel , please send us your name, arrival / departure date, and preferred room type. Your enquiry will be processed within 30 minutes.
Meeting Rooms
Hotel Dining
Chinese cuisine, Western cuisine, Coffee shop, Bar/lounge, Room service
Fitness & Recreation
Disco, Karaoke, Chess/poker room, Pool/billiards room, Ping pong room, Fitness facilities, Bowling, Tennis, Indoor swimming pool, Sauna
Hotel Amenities
Meeting facilities, Business center, Currency exchange, Gift shop, Beauty salon, Laundry service
Credit Cards Accepted