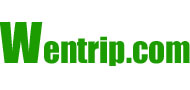 Legend
| | |
| --- | --- |
| | Hotel star |
| | Diamond rating |
| | Special gifts are granted if you book with us. |
| | Golden Recommended Hotel |
| | Silver Recommended Hotel |
| | Prices include service charge, but not include taxes or other additional charges by the hotels. |
Metropark Hotel -Shenzhen




Safety Rate:



Traveler Rating:






Shenzhen's Metropark Hotel (Jinghua Jiudian Gongyu) is located in the heart of the city's flourishing Louhu District commercial area amid a dazzling assortment of entertainment, dining and shopping venues centered on the Dongmen Shopping Center. All of the hotel's 280 luxury rooms and suites are equipped with direct telephone lines, safe deposit boxes, satellite TV, electrical appliances and kitchens.An elegant ballroom featuring daytime natural lighting can be subdivided into four private spaces or host large events. Either way, its state-of-the-art audio visual equipment promises a quality experience. In addition, the Metropark features two conference rooms and a business center.For recreation, there is a billiard room, indoor play room for children, a sauna and gymnasium. Dining options include both Chinese and Western fare.
Star:4
Address:2088 Middle Dongmen Road (Dongmen Zhong Lu), Luohu District Shenzhen China
ZipCode:518001
Distance from the airport ( Km ):
Distance from the railway station ( Km ):
Room Types & Rates
(1USD=6.5CNY)
| | | | | | |
| --- | --- | --- | --- | --- | --- |
| Room Type | Room Rate | Tax Included Rate | Average Nightly Tax Included Rate | Breakfast | |
No room is available at this moment. Please make sure the check-in / check-out date on the left are correct. If you want to book the Metropark Hotel -Shenzhen , please send us your name, arrival / departure date, and preferred room type. Your enquiry will be processed within 30 minutes.
Meeting Rooms
Hotel Dining
Chinese cuisine, Western cuisine, Room service
Fitness & Recreation
Chess/poker room, Pool/billiards room, Ping pong room, Sauna
Hotel Amenities
Parking, Taxi calling service, Meeting facilities, Business center, Currency exchange, Gift shop, Flower shop, First aid, Ticket office, Laundry service
Credit Cards Accepted