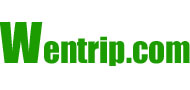 Legend
| | |
| --- | --- |
| | Hotel star |
| | Diamond rating |
| | Special gifts are granted if you book with us. |
| | Golden Recommended Hotel |
| | Silver Recommended Hotel |
| | Prices include service charge, but not include taxes or other additional charges by the hotels. |


Safety Rate:



Traveler Rating:






The Homeinns - Hangzhou Inn (Rujiakuaijie jiudian - hangzhoudian), jointly invested by Ctrip and Beijing Capital Tourism Co. Ltd, is a economic hotel chain in China. The hotel is located in the city center, within walking distance to the railway station.This two star hotel provides spacious and clean single rooms, double rooms and suites. All rooms are equipped with air conditioner, shower, television, IDD, DDD, and smoke detector. The hotel also provides various services, such as internet access, business typing, fax and photocopying etc. There is also a coffee shop within the hotel.The Homeinns emphasizes guests' price-value perceptions in terms of clean environment, inexpensive expectations and comfortable accommodation.
Star:2
Address:No.18 Stadium Road Hangzhou China
ZipCode:310004
Distance from the airport ( Km ):
Distance from the railway station ( Km ):
Room Types & Rates
(1USD=6.5CNY)
No room is available at this moment. Please make sure the check-in / check-out date on the left are correct. If you want to book the Home Inn (Stadium Road) , please send us your name, arrival / departure date, and preferred room type. Your enquiry will be processed within 30 minutes.
Meeting Rooms
Hotel Dining
Chinese cuisine
Fitness & Recreation
Hotel Amenities
Parking, Gift shop, Laundry service
Credit Cards Accepted