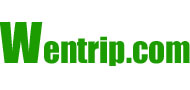 Legend
| | |
| --- | --- |
| | Hotel star |
| | Diamond rating |
| | Special gifts are granted if you book with us. |
| | Golden Recommended Hotel |
| | Silver Recommended Hotel |
| | Prices include service charge, but not include taxes or other additional charges by the hotels. |

Hangzhou Commercial Center










Safety Rate:



Traveler Rating:






The Hangzhou Commercial Center (Hangzhou shangye dasha) is located at the corner of Qingcun Road and Zhong He Road. It is only 5 minutes from both the railway station and city center. The hotel has 50 standard business double rooms, 48 business single rooms and 7 business suites. All rooms are equipped with air conditioning, satellite TV, minibar, IDD and internet port. Pizza Hut, which lies on the first floor, and lets guests have a taste of western cooking culture with unique flavors. Yinledi KTV is on the second floor, and the fitness center and Foot Bath & Massage center lie on the third floor, all providing guest a place for leisure activities away from busy affairs. Gold Linglong restaurant on the fourth floor is famous for its characteristic Southeast Asian flavor, where guests can have an unforgettable feeling.

Star:4
Address:149-3 Qingcun Road Hangzhou China
ZipCode:310003
Distance from the airport ( Km ):
Distance from the railway station ( Km ):
Room Types & Rates
(1USD=6.5CNY)
| | | | | | |
| --- | --- | --- | --- | --- | --- |
| Room Type | Room Rate | Tax Included Rate | Average Nightly Tax Included Rate | Breakfast | |
No room is available at this moment. Please make sure the check-in / check-out date on the left are correct. If you want to book the Hangzhou Commercial Center , please send us your name, arrival / departure date, and preferred room type. Your enquiry will be processed within 30 minutes.
Meeting Rooms
Hotel Dining
Chinese cuisine, Coffee shop, Bar/lounge
Fitness & Recreation
Karaoke, Fitness facilities, Sauna
Hotel Amenities
Parking, Meeting facilities, Business center, Ticket office, Laundry service
Credit Cards Accepted