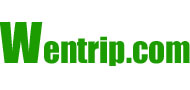 Legend
| | |
| --- | --- |
| | Hotel star |
| | Diamond rating |
| | Special gifts are granted if you book with us. |
| | Golden Recommended Hotel |
| | Silver Recommended Hotel |
| | Prices include service charge, but not include taxes or other additional charges by the hotels. |

Crowne Plaza Park View Wuzhou Beijing





Safety Rate:



Traveler Rating:






The Crowne Plaza Park View Wuzhou Beijing (Beijing Wuzhou Huangguan Jiari Jiudian) is located in the northern part of Beijing next to the Beijing International Convention Centre and is within walking distance of the new development zone for the 2008 Olympic Games. It is only a short, 25-minute drive from Beijing Capital International Airport and a ten-minute drive to Shangdi High-tech Zone, Beijing's Silicon Valley. There are 478 well-appointed guest rooms including 40 suites featuring luxurious furnishings and international-standard amenities as well as spacious 32-square-metre king and twin rooms. Business-friendly features include dataports, high-speed internet access, voicemail, cable news and English language newspapers.A fully equipped, 24-hour Business Centre provides a comprehensive range of translation and secretarial services as well as ticket booking, international newspapers, mailing services and private meeting rooms that offer a variety of settings to cater to groups ranging from 8 to 1300 guests. The exclusively designed Palm Garden Lobby Lounge with live entertainment and three restaurants offers local and international cuisines including a selection of Brazilian delicacies. The hotel Health Club includes an indoor heated swimming pool, a fitness centre, a sauna, a steam bath, massage treatments and indoor tennis courts.
Star:5
Address:8 Middle Beisihuan Road (Beisihuan Zhong Lu) Beijing China
ZipCode:100101
Distance from the airport ( Km ):
Distance from the railway station ( Km ):
Room Types & Rates
(1USD=6.5CNY)
| | | | | | |
| --- | --- | --- | --- | --- | --- |
| Room Type | Room Rate | Tax Included Rate | Average Nightly Tax Included Rate | Breakfast | |
No room is available at this moment. Please make sure the check-in / check-out date on the left are correct. If you want to book the Crowne Plaza Park View Wuzhou Beijing , please send us your name, arrival / departure date, and preferred room type. Your enquiry will be processed within 30 minutes.
Meeting Rooms
Hotel Dining
Chinese cuisine, Western cuisine, Room service
Fitness & Recreation
Disco, Fitness facilities, Massage, Sauna
Hotel Amenities
Meeting facilities, Business center, Currency exchange, Gift shop, Beauty salon, Ticket office, Laundry service
Credit Cards Accepted