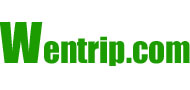 Legend
| | |
| --- | --- |
| | Hotel star |
| | Diamond rating |
| | Special gifts are granted if you book with us. |
| | Golden Recommended Hotel |
| | Silver Recommended Hotel |
| | Prices include service charge, but not include taxes or other additional charges by the hotels. |



Safety Rate:



Traveler Rating:






Longqiang Hotel (Beijing Longqiang Dajiudian) is conveniently located at the east side of Olympic Sports Center with dozens of bus lines going directly to the main scenic spots in the business area. Longqiang Hotel has 167 guestrooms with full facilities. There's also large-scale banquet halls, a Chinese Restaurant and Coffee Bar, which makes it perfect for all kinds of banquets, cocktails, buffets and some other services.Additional facilities include an independent shopping center, a business center, a meeting hall, and a large-scale parking lot for the guests in Longqiang Hotel.
Star:3
Address:1 An Ding Men Wai Street, An Yuan Lane Beijing China
ZipCode:100029
Distance from the airport ( Km ):
Distance from the railway station ( Km ):
Room Types & Rates
(1USD=6.5CNY)
| | | | | | |
| --- | --- | --- | --- | --- | --- |
| Room Type | Room Rate | Tax Included Rate | Average Nightly Tax Included Rate | Breakfast | |
No room is available at this moment. Please make sure the check-in / check-out date on the left are correct. If you want to book the Longqiang Hotel , please send us your name, arrival / departure date, and preferred room type. Your enquiry will be processed within 30 minutes.
Meeting Rooms
Hotel Dining
Chinese cuisine, Coffee shop
Fitness & Recreation
Fitness facilities, Sauna
Hotel Amenities
Parking, Meeting facilities, Business center, Gift shop, Beauty salon
Credit Cards Accepted