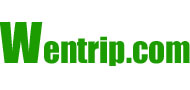 Legend
| | |
| --- | --- |
| | Hotel star |
| | Diamond rating |
| | Special gifts are granted if you book with us. |
| | Golden Recommended Hotel |
| | Silver Recommended Hotel |
| | Prices include service charge, but not include taxes or other additional charges by the hotels. |

Sanya Marriott Resort & Spa





Safety Rate:



Traveler Rating:






Nestled amidst palm trees on Hainan Island's Yalong Bay, the beachside Sanya Marriott Resort & Spa (Sanya Jiahua Wanhao Dujia Jiudian) is equally popular for family vacations and romantic getaways. The luxurious Sanya Marriott is the perfect base for exploring the best of Sanya, with easy access to swimming, snorkeling and water sports. Guests can take in beautiful balcony island views and relax poolside or on the hotel's private 450-meter-long beach after enjoying the Marriott's top-of-the-line fitness and spa facilities or a gourmet meal in one of four restaurants.Dining options include both buffet and a la carte service, and light fare and cocktails can be taken with sea views and live entertainmentBusiness travelers will also find the Marriott hospitable with extensive meeting facilities, event planning and catering professionals on hand to assist with private events like weddings as well as business functions.
Star:5
Address:Yalong Bay National Resort District (Yalong Wan Guojia Lvyou Dujiaqu) Sanya China
ZipCode:572000
Distance from the airport ( Km ):
Distance from the railway station ( Km ):
Room Types & Rates
(1USD=6.5CNY)
| | | | | | |
| --- | --- | --- | --- | --- | --- |
| Room Type | Room Rate | Tax Included Rate | Average Nightly Tax Included Rate | Breakfast | |
No room is available at this moment. Please make sure the check-in / check-out date on the left are correct. If you want to book the Sanya Marriott Resort & Spa , please send us your name, arrival / departure date, and preferred room type. Your enquiry will be processed within 30 minutes.
Meeting Rooms
Hotel Dining
Chinese cuisine, Western cuisine
Fitness & Recreation
Fitness facilities, Tennis, Massage, Sauna, Outdoor swimming pool
Hotel Amenities
Meeting facilities, Business center, Laundry service
Credit Cards Accepted