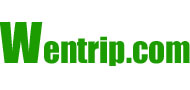 Legend
| | |
| --- | --- |
| | Hotel star |
| | Diamond rating |
| | Special gifts are granted if you book with us. |
| | Golden Recommended Hotel |
| | Silver Recommended Hotel |
| | Prices include service charge, but not include taxes or other additional charges by the hotels. |
Beijing Happy Holiday Hotel



Safety Rate:



Traveler Rating:






The Beijing Happy Holiday Hotel (Beijing Huanle Jiari Dajiudian) is a one-hour drive from downtown Beijing via the Badaling Expressway. The Longqing Gorge is located to the east and Shijinglong Ski Resort to the west. Nearby are also attractions like Yudu Mountain and Songshan Mountain Natural Reserve.The hotel boasts stylish European architecture and an elaborate fitness facility.
Star:3
Address:Longqingxia Area Beijing China
ZipCode:102100
Distance from the airport ( Km ):
Distance from the railway station ( Km ):
Room Types & Rates
(1USD=6.5CNY)
No room is available at this moment. Please make sure the check-in / check-out date on the left are correct. If you want to book the Beijing Happy Holiday Hotel , please send us your name, arrival / departure date, and preferred room type. Your enquiry will be processed within 30 minutes.
Meeting Rooms
Hotel Dining
Chinese cuisine, Barbecue, Room service
Fitness & Recreation
Karaoke, Chess/poker room, Arcade, Pool/billiards room, Ping pong room, Bowling, Indoor swimming pool, Sauna, Foot massage
Hotel Amenities
Parking, Taxi calling service, Meeting facilities, Business center, Gift shop, First aid, Beauty salon, Ticket office, Postal service
Credit Cards Accepted