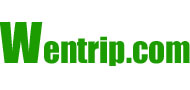 Legend
| | |
| --- | --- |
| | Hotel star |
| | Diamond rating |
| | Special gifts are granted if you book with us. |
| | Golden Recommended Hotel |
| | Silver Recommended Hotel |
| | Prices include service charge, but not include taxes or other additional charges by the hotels. |





Safety Rate:



Traveler Rating:






The Haiyatt Garden Hotel (Dongguan Chang'an Haiyue Huayuan Jiudian) is conveniently situated in Chang'an Town, Dongguan city. The hotel provides a variety of guestrooms including standard rooms, deluxe rooms, suites, and Haiyatt rooms. All rooms are decorated in a combination of classic and European styles.The Italian restaurant features an open kitchen, offering customized Italian and Western dishes according to customers' needs. A Japanese restaurant is also available. The Chinese restaurant specializes in Cantonese cuisine and seafood. The Manhattan Bar mixes decent cocktails and is also a good place to play a bit of snooker and darts.
Star:5
Address:129 Dezheng Road (Dezheng Lu), Xiaobian Dongguan China
ZipCode:523840
Distance from the airport ( Km ):
Distance from the railway station ( Km ):
Room Types & Rates
(1USD=6.5CNY)
| | | | | | |
| --- | --- | --- | --- | --- | --- |
| Room Type | Room Rate | Tax Included Rate | Average Nightly Tax Included Rate | Breakfast | |
No room is available at this moment. Please make sure the check-in / check-out date on the left are correct. If you want to book the Haiyatt Garden Hotel , please send us your name, arrival / departure date, and preferred room type. Your enquiry will be processed within 30 minutes.
Meeting Rooms
Hotel Dining
Chinese cuisine, Western cuisine, Japanese cuisine, Bar/lounge
Fitness & Recreation
Pool/billiards room, Fitness facilities, Indoor swimming pool, Massage, Sauna
Hotel Amenities
Meeting facilities, Business center
Credit Cards Accepted