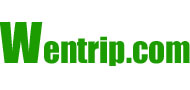 Legend
| | |
| --- | --- |
| | Hotel star |
| | Diamond rating |
| | Special gifts are granted if you book with us. |
| | Golden Recommended Hotel |
| | Silver Recommended Hotel |
| | Prices include service charge, but not include taxes or other additional charges by the hotels. |

Yalong Bay Mangrove Tree Resort





Safety Rate:



Traveler Rating:






Yahlong Bay Mangrove Tree Resort (Yalongwan Hongshulin Dujia Jiudian) provides 502 luxury guestrooms of all kinds, among which 82% have a broad sea-view. There are Chinese and western restaurants, recreation center and water healthcare center. The beach of 250 meters long and outdoors swimming pools offer many aquatic sports. The banquet hall covers 975 sqm with a capacity of 1200 guests. The conference hall is equipped with advanced video and audio facilities, Internet access and simultaneous interpretation system. The hotel has hosted many international and domestic activities such as Miss World.
Star:5
Address:Yalong Bay National Resort Sanya China
ZipCode:572000
Distance from the airport ( Km ):
Distance from the railway station ( Km ):
Room Types & Rates
(1USD=6.5CNY)
| | | | | | |
| --- | --- | --- | --- | --- | --- |
| Room Type | Room Rate | Tax Included Rate | Average Nightly Tax Included Rate | Breakfast | |
No room is available at this moment. Please make sure the check-in / check-out date on the left are correct. If you want to book the Yalong Bay Mangrove Tree Resort , please send us your name, arrival / departure date, and preferred room type. Your enquiry will be processed within 30 minutes.
Meeting Rooms
Hotel Dining
Chinese cuisine, Western cuisine, Barbecue, Coffee shop, Bar/lounge, Tea house, Room service
Fitness & Recreation
Fitness facilities, Tennis, Massage, Sauna, Tanning, Outdoor swimming pool, Foot massage, Diving
Hotel Amenities
Parking, Meeting facilities, Business center, Gift shop, First aid, Beauty salon, Laundry service, Postal service
Credit Cards Accepted