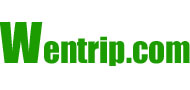 Legend
| | |
| --- | --- |
| | Hotel star |
| | Diamond rating |
| | Special gifts are granted if you book with us. |
| | Golden Recommended Hotel |
| | Silver Recommended Hotel |
| | Prices include service charge, but not include taxes or other additional charges by the hotels. |

Hainan Sanya Nanshan Hotel











Safety Rate:



Traveler Rating:






Hainan Sanya Nanshan Hotel is in Miaojin Mountain in Nanshan Cultural Resort. It's 500 meters away from the yacht port of Jinguang Island. The hotel is Tang Dynasty style and has 15 villas and 220 guestrooms. Each guestroom has a sightseeing balcony with a seaview of the Buddha sculpture. There is a banquet hall of panorama seaview, Chinese restaurant serving middle south food in addition to a teahouse, billiard, chess/card rooms and a gym.

Star:5
Address:Nanshan Culture Resort (Nanshan Wenhua Luyouqu) Sanya China
ZipCode:572000
Distance from the airport ( Km ):
Distance from the railway station ( Km ):
Room Types & Rates
(1USD=6.5CNY)
| | | | | | |
| --- | --- | --- | --- | --- | --- |
| Room Type | Room Rate | Tax Included Rate | Average Nightly Tax Included Rate | Breakfast | |
No room is available at this moment. Please make sure the check-in / check-out date on the left are correct. If you want to book the Hainan Sanya Nanshan Hotel , please send us your name, arrival / departure date, and preferred room type. Your enquiry will be processed within 30 minutes.
Meeting Rooms
Hotel Dining
Chinese cuisine, Barbecue, Coffee shop, Bar/lounge, Tea house, Room service
Fitness & Recreation
Ballroom, Disco, Karaoke, Night club, Chess/poker room, Pool/billiards room, Fitness facilities, Golf, Beach volleyball, Massage, Tanning, Outdoor swimming pool, Foot massage, Spa, Water sports
Hotel Amenities
Parking, Meeting facilities, Business center, Currency exchange, Gift shop, First aid, Ticket office, Laundry service, Postal service
Credit Cards Accepted






Bank of China -- Credit Card
Agricultural Bank of China -- Credit Card(Credit-KinsCard)
China Construction Bank -- Credit Card