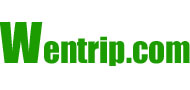 Legend
| | |
| --- | --- |
| | Hotel star |
| | Diamond rating |
| | Special gifts are granted if you book with us. |
| | Golden Recommended Hotel |
| | Silver Recommended Hotel |
| | Prices include service charge, but not include taxes or other additional charges by the hotels. |

Millennium Hongqiao Hotel Shanghai





Safety Rate:



Traveler Rating:






Millennium Hongqiao Hotel Shanghai (Qianxi Hai'ou Dajiudian) is an international hotel on West Yan'an Road, Changning District Shanghai. All the modern guest rooms and luxury suites are commodious, elegantly designed and delicately furnished. Guest room facilities meet international standard. The multifunctional area is more than 1000 square meters including two banquet halls, nine multi functional halls to meet various needs. The Chinese restaurant features classical Guangdong dishes complimented with authentic Shanghai dishes.
Star:5
Address:2588 West Yan'an Road (Yan'an Xi Lu) Shanghai China
ZipCode:201103
Distance from the airport ( Km ):
Distance from the railway station ( Km ):
Room Types & Rates
(1USD=6.5CNY)
| | | | | | |
| --- | --- | --- | --- | --- | --- |
| Room Type | Room Rate | Tax Included Rate | Average Nightly Tax Included Rate | Breakfast | |
No room is available at this moment. Please make sure the check-in / check-out date on the left are correct. If you want to book the Millennium Hongqiao Hotel Shanghai , please send us your name, arrival / departure date, and preferred room type. Your enquiry will be processed within 30 minutes.
Meeting Rooms
Hotel Dining
Chinese cuisine, Western cuisine, Coffee shop, Bar/lounge, Room service
Fitness & Recreation
Fitness facilities, Tennis, Simulated/virtual golf, Indoor swimming pool, Massage, Sauna, Spa
Hotel Amenities
Parking, Taxi calling service, Meeting facilities, Business center, Currency exchange, Beauty salon, Ticket office, Laundry service, Handicapped friendly rooms
Credit Cards Accepted