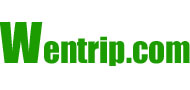 Legend
| | |
| --- | --- |
| | Hotel star |
| | Diamond rating |
| | Special gifts are granted if you book with us. |
| | Golden Recommended Hotel |
| | Silver Recommended Hotel |
| | Prices include service charge, but not include taxes or other additional charges by the hotels. |

Dongjiao State Guest Hotel





Safety Rate:



Traveler Rating:






Dong Jiao State Guest Hotel (Dongjiao Binguan) is Shanghai's largest garden style state guest house occupying about 1200 arcs. Greens cover 80% of the area. The hotel is close to Zhangjiang High-Tech Park Pudong. With enchanting environment and comprehensive facilities, the hotel is an ideal accommodation for international travelers.The hotel has all kinds of luxury suites, all equipped with digital TV, satellite, minibar, international long distance telephone, air conditioning and internet access.The hotel has Shanghai's greatest scale conference and banquet facilities. The 900 square meter banquet hall holds 300-900 guests. All the conference and banquet halls are equipped with the most advanced facilities. A professional banquet service team arrange your activities scientifically, giving you enthusiastic and considerate services.
Star:5
Address:1800 Jinke Road (Jinke Lu) Shanghai China
ZipCode:201203
Distance from the airport ( Km ):
Distance from the railway station ( Km ):
Room Types & Rates
(1USD=6.5CNY)
| | | | | | |
| --- | --- | --- | --- | --- | --- |
| Room Type | Room Rate | Tax Included Rate | Average Nightly Tax Included Rate | Breakfast | |
No room is available at this moment. Please make sure the check-in / check-out date on the left are correct. If you want to book the Dongjiao State Guest Hotel , please send us your name, arrival / departure date, and preferred room type. Your enquiry will be processed within 30 minutes.
Meeting Rooms
Hotel Dining
Chinese cuisine, Coffee shop, Bar/lounge, Room service
Fitness & Recreation
Disco, Karaoke, Chess/poker room, Arcade, Pool/billiards room, Fitness facilities, Bowling, Tennis, Indoor swimming pool, Sauna, Spa
Hotel Amenities
Parking, Taxi calling service, Meeting facilities, Business center, Currency exchange, Beauty salon, Ticket office, Laundry service, Handicapped friendly rooms
Credit Cards Accepted