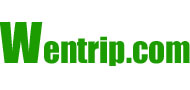 Legend
| | |
| --- | --- |
| | Hotel star |
| | Diamond rating |
| | Special gifts are granted if you book with us. |
| | Golden Recommended Hotel |
| | Silver Recommended Hotel |
| | Prices include service charge, but not include taxes or other additional charges by the hotels. |






Safety Rate:



Traveler Rating:






The Xiyuan Hotel (Xiyuan Fandian) is managed by the Cathay International hotel group and is? located in the center of western Beijing. It is in an excellent location and easily accessible. It takes only 15 minutes to drive to the downtown area and the hotel is only 36 km from the Capital Airport. The Xiyuan Hotel is adjacent to Beijing Zoo, Beijing Exhibition Hall, China Import and Export Negotiation Mansion and the financial district. This Beijing hotel has a 24-hour business center, conference rooms and dining halls as well as as a swimming pool, a fitness center, a beauty parlor and an entertainment center.Each month the Xiyuan Hotel hosts a festival of international cuisine. Xinjiang food in the Al Sultan Muslin Restaurant, Malaysian food in the Carousel Revolving Restaurant, and French food in the Coffee shop have all been featured in the past. Any trip to Beijing should include a taste of the various food available in the city, and what better place to do this, than at the Xiyuan Hotel.
Star:5
Address:1 Sanlihe Road(Sanlihe Lu) Beijing China
ZipCode:100044
Distance from the airport ( Km ):
Distance from the railway station ( Km ):
Room Types & Rates
(1USD=6.5CNY)
| | | | | | |
| --- | --- | --- | --- | --- | --- |
| Room Type | Room Rate | Tax Included Rate | Average Nightly Tax Included Rate | Breakfast | |
No room is available at this moment. Please make sure the check-in / check-out date on the left are correct. If you want to book the Xiyuan Hotel , please send us your name, arrival / departure date, and preferred room type. Your enquiry will be processed within 30 minutes.
Meeting Rooms
Hotel Dining
Chinese cuisine, Western cuisine, Coffee shop, Bar/lounge, Room service
Fitness & Recreation
Chess/poker room, Pool/billiards room, Ping pong room, Indoor swimming pool
Hotel Amenities
Parking, Meeting facilities, Business center, Currency exchange, Ticket office, Laundry service
Credit Cards Accepted