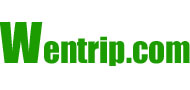 Legend
| | |
| --- | --- |
| | Hotel star |
| | Diamond rating |
| | Special gifts are granted if you book with us. |
| | Golden Recommended Hotel |
| | Silver Recommended Hotel |
| | Prices include service charge, but not include taxes or other additional charges by the hotels. |






Safety Rate:



Traveler Rating:






The Capital Hotel Beijing (Beijing Shoudu Dajiudian) is located in the heart of Beijing, within easy walking distance of major historical sites such as Tian'anmen Square, the Forbidden City and the Temple of Heaven, as well as Beijing's best shopping, dining and entertainment areas. The metro is handy for trips further afield, as is a steady stream of taxis. Capital Hotel staff can arrange top-quality tours to the Great Wall, Summer Palace and other outlying Beijing attractions.The Capital Hotel's excellent location makes it a great base from which to explore Beijing's historical, cultural and architectural beauty. Superb convenience and five-star level personalized service make it an outstanding choice for both the business and leisure travelers.
Star:5
Address:3 East Qianmen Street (Qianmen Dong Dajie) Beijing China
ZipCode:100006
Distance from the airport ( Km ):
Distance from the railway station ( Km ):
Room Types & Rates
(1USD=6.5CNY)
| | | | | | |
| --- | --- | --- | --- | --- | --- |
| Room Type | Room Rate | Tax Included Rate | Average Nightly Tax Included Rate | Breakfast | |
No room is available at this moment. Please make sure the check-in / check-out date on the left are correct. If you want to book the Capital Hotel , please send us your name, arrival / departure date, and preferred room type. Your enquiry will be processed within 30 minutes.
Meeting Rooms
Hotel Dining
Western cuisine, Coffee shop, Room service
Fitness & Recreation
Hotel Amenities
Parking, Meeting facilities, Currency exchange
Credit Cards Accepted






Bank of China -- Credit Card
Industry & Commercial Bank of China --Credit Card
China Construction Bank -- Credit Card