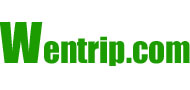 Legend
| | |
| --- | --- |
| | Hotel star |
| | Diamond rating |
| | Special gifts are granted if you book with us. |
| | Golden Recommended Hotel |
| | Silver Recommended Hotel |
| | Prices include service charge, but not include taxes or other additional charges by the hotels. |
Hotel Zhongyou International Shanghai




Safety Rate:



Traveler Rating:






The Hotel Zhongyou International Shanghai (Zhongyou rihang jiudian) is located in Pudong's Lujiazui Finance Zone, and is only 25 minutes' drive from Hongqiao Airport with easy access to the city center.This Shanghai hotel's 376 spacious rooms and suites are equipped with internet access, safes, mini-bars, satellite televisions and international direct dial telephones. Recreational facilities include an indoor swimming pool, gym, sauna, Jacuzzi, steam bath, bowling alley, lounge and a bar.The hotel also offers ticket reservation, tour arrangement and shuttle bus services, and numerous business facilities. There is a Grand Ballroom that can hold up to 650 guests, as well as an exhibition hall and various meeting rooms that can hold from 15 to 100 people. All are equipped with up-to-date systems, including slide projectors, simultaneous interpretation systems and audio/visual facilities.There are four restaurants. Fame serves general Chinese cuisine, Cafe Venus Continental and southeast Asian food, Kawaku Japanese dishes and Che Ju Garden decent Korean fare and soju, that killer Korean spirit.
Star:4
Address:969, Dongfang Road, Pudong Shanghai China
ZipCode:200122
Distance from the airport ( Km ):
Distance from the railway station ( Km ):
Room Types & Rates
(1USD=6.5CNY)
No room is available at this moment. Please make sure the check-in / check-out date on the left are correct. If you want to book the Hotel Zhongyou International Shanghai , please send us your name, arrival / departure date, and preferred room type. Your enquiry will be processed within 30 minutes.
Meeting Rooms
Hotel Dining
Chinese cuisine, Coffee shop
Fitness & Recreation
Fitness facilities, Bowling, Indoor swimming pool, Massage, Sauna
Hotel Amenities
Meeting facilities
Credit Cards Accepted