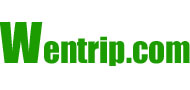 Legend
| | |
| --- | --- |
| | Hotel star |
| | Diamond rating |
| | Special gifts are granted if you book with us. |
| | Golden Recommended Hotel |
| | Silver Recommended Hotel |
| | Prices include service charge, but not include taxes or other additional charges by the hotels. |












Safety Rate:



Traveler Rating:






The prestigious Hilton Shanghai towers 39 storeys above the city's former French Concession Quarters, strategically located in the heart of Shanghai. The hotel is within walking distance to major commercial establishments and two of Shanghai's biggest upmarket shopping streets ?Nanjing Xi Lu and Huaihai Lu, and is close to Jing'an Temple, Jing'an Park and the metro.The hotel's 741 rooms feature contemporary design with large opening window, spacious work area and equipped with broadband Internet access. Eight restaurants and bars highlight extensive cuisine including Cantonese restaurant, fine dining Italian restaurant, Sichuan restaurant and Penthouse bar on level 39 with skyline views, Ningbo seafood restaurant, international all-day dining restaurant while a stylish full-service 32,000 square-foot SPA, fitness centre, tennis and squash court and beauty salon while you feel refreshed after a busy day. Hilton Shanghai features complete services and newly-renovated facilities to fulfill all the essential needs of the most discerning travelers.The multi-million dollar renovation highlights the elegantly designed Executive Rooms, providing discerning travelers with utmost luxury and comfort as well as access to the stunning 510 sqm Executive Lounge on level 38. The uniquely designed Grand Ballroom is the ideal venue for tailor-made events of any occasion. The comprehensive conference facilities include 2,500 square meters of flexible meeting space consisting of 18 meeting rooms.

Star:5
Address:250 Huashan Road (Huashan Lu) Shanghai China
ZipCode:200040
Distance from the airport ( Km ):
Distance from the railway station ( Km ):
Room Types & Rates
(1USD=6.5CNY)
| | | | | | |
| --- | --- | --- | --- | --- | --- |
| Room Type | Room Rate | Tax Included Rate | Average Nightly Tax Included Rate | Breakfast | |
No room is available at this moment. Please make sure the check-in / check-out date on the left are correct. If you want to book the Hilton Hotel Shanghai , please send us your name, arrival / departure date, and preferred room type. Your enquiry will be processed within 30 minutes.
Meeting Rooms
Hotel Dining
Chinese cuisine, Western cuisine, Coffee shop, Bar/lounge, Room service
Fitness & Recreation
Racquetball, Fitness facilities, Tennis, Indoor swimming pool, Massage, Sauna
Hotel Amenities
Parking, Taxi calling service, Meeting facilities, Business center, Currency exchange, Gift shop, Flower shop, First aid, Beauty salon, Ticket office, Laundry service, Handicapped friendly rooms
Credit Cards Accepted