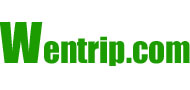 Legend
| | |
| --- | --- |
| | Hotel star |
| | Diamond rating |
| | Special gifts are granted if you book with us. |
| | Golden Recommended Hotel |
| | Silver Recommended Hotel |
| | Prices include service charge, but not include taxes or other additional charges by the hotels. |





Safety Rate:



Traveler Rating:






The Cactus Resort Sanya (Sanya Yalongwan Xianrenzhang Dujiajiudian) is located in Yalong Bay, 45 minutes by car from Phoenix Airport.The Sanya hotel's 600 guestrooms and suites are all equipped with central air-conditioning, satellite TVs, in-room safes and international direct-dial telephones. The Resort Diner serves authentic Chinese food, while the Lobby Lounge is ideal for wine and cocktails. This Sanya hotel boasts one of the largest and most impressive outdoor swimming pools in China, as well as two tennis courts, beach volleyball and mountain bike rentals.
Star:4
Address:Yalong Bay National Resort Sanya China
ZipCode:572016
Distance from the airport ( Km ):
Distance from the railway station ( Km ):
Room Types & Rates
(1USD=6.5CNY)
| | | | | | |
| --- | --- | --- | --- | --- | --- |
| Room Type | Room Rate | Tax Included Rate | Average Nightly Tax Included Rate | Breakfast | |
No room is available at this moment. Please make sure the check-in / check-out date on the left are correct. If you want to book the Cactus Resort Sanya , please send us your name, arrival / departure date, and preferred room type. Your enquiry will be processed within 30 minutes.
Meeting Rooms
Hotel Dining
Chinese cuisine, Bar/lounge
Fitness & Recreation
Pool/billiards room, Tennis, Massage, Outdoor swimming pool
Hotel Amenities
Business center, Currency exchange, Ticket office, Laundry service
Credit Cards Accepted