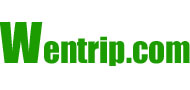 Legend
| | |
| --- | --- |
| | Hotel star |
| | Diamond rating |
| | Special gifts are granted if you book with us. |
| | Golden Recommended Hotel |
| | Silver Recommended Hotel |
| | Prices include service charge, but not include taxes or other additional charges by the hotels. |





Safety Rate:



Traveler Rating:






Shenzhen's Sunshine Hotel (Shenzhen Yangguang Jiudian) is conveniently located in the heart of Shenzhen's business and financial district. The five-star Sunshine's proximity to the Lowu border crossing, train station and Shenzhen Metro. One of Shenzhen's leading five-star hotels, all of the Sunshine's 379 guestrooms and suites in the hotel are well furnished and include broadband Internet access, in-room safes, Satellite TV and other amenities.The Sunshine's newly refurbished Imperial Wing offers 64 elegantly appointed executive guestrooms and suites equipped with flat screen TVs, DVD/CD players, luxury bathrooms, brand-named bath amenities, oversize work desk with built-in sockets for computer users and in-drawer business kits.
Star:5
Address:1 Jiabin Road (Jiabin Lu) Shenzhen China
ZipCode:518005
Distance from the airport ( Km ):
Distance from the railway station ( Km ):
Room Types & Rates
(1USD=6.5CNY)
| | | | | | |
| --- | --- | --- | --- | --- | --- |
| Room Type | Room Rate | Tax Included Rate | Average Nightly Tax Included Rate | Breakfast | |
No room is available at this moment. Please make sure the check-in / check-out date on the left are correct. If you want to book the Sunshine Hotel , please send us your name, arrival / departure date, and preferred room type. Your enquiry will be processed within 30 minutes.
Meeting Rooms
Hotel Dining
Chinese cuisine, Western cuisine, Coffee shop, Bar/lounge, Room service
Fitness & Recreation
Disco, Karaoke, Chess/poker room, Arcade, Pool/billiards room, Ping pong room, Fitness facilities, Simulated/virtual golf, Indoor swimming pool, Massage, Sauna, Tanning
Hotel Amenities
Parking, Meeting facilities, Business center, Currency exchange, Gift shop, Flower shop, First aid, Beauty salon, Ticket office, Laundry service, Handicapped friendly rooms
Credit Cards Accepted