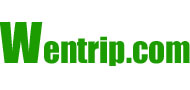 Legend
| | |
| --- | --- |
| | Hotel star |
| | Diamond rating |
| | Special gifts are granted if you book with us. |
| | Golden Recommended Hotel |
| | Silver Recommended Hotel |
| | Prices include service charge, but not include taxes or other additional charges by the hotels. |
Renaissance Yangtze Shanghai Hotel





Safety Rate:



Traveler Rating:






The Renaissance Yangtze Shanghai Hotel (Yangzijiang Wanli Dajiudian) is a five-star hotel featuring an elegant fusion of Eastern and Western decors. Boasting a convenient location with easy access to many of Shanghai's business districts, trade zones and convention halls, it also is popular with leisure travelers.The 33-floor Renaissance Yangtze's 521 rooms and 23 suites include smoking and non-smoking floors. The exclusive Club Lounge serves a complimentary breakfast and evening cocktails for Club Floor guests and features elegant boardrooms, a mini-library and a business center with broadband Internet access.Well known for its dining and catering, the Renaissance Yangtze features two bar/lounges with nightly live jazz, and five restaurants serving Mediterranean, Japanese, Cantonese and Shanghainese cuisines, as well as a popular Western-style buffet.Wireless Internet with modern, audio-visual technology is available in all rooms, public areas and the 22 sophisticated meeting rooms, and the 800-person capacity Crystal Ballroom is well suited for large banquets and corporate events.
Star:5
Address:2099 West Yan'an Road (Yan'an Xi Lu) Shanghai China
ZipCode:200336
Distance from the airport ( Km ):
Distance from the railway station ( Km ):
Room Types & Rates
(1USD=6.5CNY)
| | | | | | |
| --- | --- | --- | --- | --- | --- |
| Room Type | Room Rate | Tax Included Rate | Average Nightly Tax Included Rate | Breakfast | |
No room is available at this moment. Please make sure the check-in / check-out date on the left are correct. If you want to book the Renaissance Yangtze Shanghai Hotel , please send us your name, arrival / departure date, and preferred room type. Your enquiry will be processed within 30 minutes.
Meeting Rooms
Hotel Dining
Chinese cuisine, Coffee shop, Bar/lounge, Room service
Fitness & Recreation
Pool/billiards room, Fitness facilities, Indoor swimming pool, Massage, Sauna
Hotel Amenities
Parking, Taxi calling service, Meeting facilities, Business center, Currency exchange, Gift shop, Flower shop, Beauty salon, Ticket office, Laundry service
Credit Cards Accepted