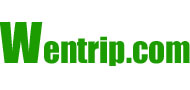 Legend
| | |
| --- | --- |
| | Hotel star |
| | Diamond rating |
| | Special gifts are granted if you book with us. |
| | Golden Recommended Hotel |
| | Silver Recommended Hotel |
| | Prices include service charge, but not include taxes or other additional charges by the hotels. |








Safety Rate:



Traveler Rating:






The Huaxia Hotel (Huaxia binguan), a four star hotel located near the Xujiahui District, the busy commercial center of Shanghai. It is close to the Shanghai Stadium and the Shanghai Everbright Convention and Exhibition Centre. The hotel enjoys a good transport link, as the subway station and LRT station are nearby. It is about 12km from the railway station and 9km from the airport.
This 29 floor building has more than 390 well decorated guestrooms, including standard rooms, deluxe suites, apartments and presidential suite. All rooms are equipped with modern facilities including air conditioning system, satellite TV and IDD/DDD phone.
For a business meeting or private party, there are various size meeting rooms which are equipped with an audio-visual system. The hotel's business center provides basic secretarial and communication service.
The hotel boasts several Chinese and western restaurants, as well as a bar. For recreation, there is a fitness room, billiards room, chess room, sauna, mini golf, dancing hall, KTV and beauty salon. The hotel also provides a ticket reservation service.

Three minutes by foot to the Shanghai Everbright Convention & Exhibition Center.
Star:3
Address:38 Caobao Road, Shanghai
ZipCode:200233
Distance from the airport ( Km ):11
Distance from the railway station ( Km ):14
Room Types & Rates
(1USD=6.5CNY)
| | | | | | |
| --- | --- | --- | --- | --- | --- |
| Room Type | Room Rate | Tax Included Rate | Average Nightly Tax Included Rate | Breakfast | |
No room is available at this moment. Please make sure the check-in / check-out date on the left are correct. If you want to book the Huaxia Hotel , please send us your name, arrival / departure date, and preferred room type. Your enquiry will be processed within 30 minutes.
Meeting Rooms
Hotel Dining
Chinese Cuisine|Coffee Shop|Room Service|
Fitness & Recreation
Karaoke|Chess / Poker Room|Massage|Sauna|
Hotel Amenities
Meeting Facilities|Business Center|Parking|Currency Exchange|Ticketing Office|Domestic Long-distance Access|International Long-distance Access|Laundry Service|Gift Shop|First Aid|Beauty Salon|Taxi|
Credit Cards Accepted