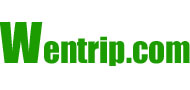 Legend
| | |
| --- | --- |
| | Hotel star |
| | Diamond rating |
| | Special gifts are granted if you book with us. |
| | Golden Recommended Hotel |
| | Silver Recommended Hotel |
| | Prices include service charge, but not include taxes or other additional charges by the hotels. |



Safety Rate:



Traveler Rating:






The Jiangsu Hotel (Jiangsu fandian) is a three star hotel located in the northwest of Shanghai, about 10 minutes drive from the railway station, and 20 minutes drive from the Hongqiao Airport. This is a specialist hotel for those who wish to be in this location, not overly convenient for general visitors to the city.The Jiangsu is a 23 storey building, with a total of 233 rooms or suites, that are decorated in either Chinese or European style. All the rooms are equipped with air-conditioning, IDD telephones, satellite televisions and mini-bars at a minimal. The hotel also has facilities for the disabled.The hotel has a long list of facilities both recreational, functional and business orientated. The best of these are a gym, a sauna & steam bath, a beauty salon, a currency exchange desk, a health clinic, ticket reservation, a shopping arcade, various meeting rooms, a multi-function hall and a business center (that provides fax, typing and photocopying services).There are three Chinese restaurants here that provide Huaiyang, Chaozhou and Cantonese cuisine, as well as a western restaurant and coffee shop.
Star:3
Address:888, Wuning Road Shanghai China
ZipCode:200063
Distance from the airport ( Km ):
Distance from the railway station ( Km ):
Room Types & Rates
(1USD=6.5CNY)
| | | | | | |
| --- | --- | --- | --- | --- | --- |
| Room Type | Room Rate | Tax Included Rate | Average Nightly Tax Included Rate | Breakfast | |
No room is available at this moment. Please make sure the check-in / check-out date on the left are correct. If you want to book the Jiangsu Hotel , please send us your name, arrival / departure date, and preferred room type. Your enquiry will be processed within 30 minutes.
Meeting Rooms
Hotel Dining
Chinese cuisine, Western cuisine, Coffee shop, Bar/lounge, Room service
Fitness & Recreation
Karaoke, Chess/poker room, Fitness facilities, Massage, Sauna
Hotel Amenities
Parking, Business center, Currency exchange, Gift shop, Beauty salon, Ticket office, Laundry service
Credit Cards Accepted