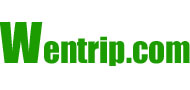 Legend
| | |
| --- | --- |
| | Hotel star |
| | Diamond rating |
| | Special gifts are granted if you book with us. |
| | Golden Recommended Hotel |
| | Silver Recommended Hotel |
| | Prices include service charge, but not include taxes or other additional charges by the hotels. |












Safety Rate:



Traveler Rating:





Opened in March 2007, H.J. Grand Hotel (HuaJu Jun Yue Hotel) is the first 5-star class fancy hotel in Huadu district. The main building has 12 floors, with the whole area of more than 80,000m2. Located in the crossing road of Yingbin Road and Qinglian Road in Huadu of Guangzhou, and it is very convenient for you to reach it. It is the ideal choice for business.

The hotel abuts the new Airport of Guangzhou. It is perfectly located on the commercial and financial, developing district of the golden area. The fully-equipped hotel provides the comprehensive services including loaging, catering, entertainment and business functions. It will only take about 5 minutes to the new airport and a few minutes away from Guangzhou railway and subway line No.9. It provides more than 500 modern and luxury rooms in total. Karaoke hall is located on the 2nd and 3rd floor of hotel, with it is first stereo music system. It also provides outdoor/indoor swimming pool, fitness center, spa and sauna. After the whole day work and long air trip, it will be your perfect place for relaxation. In addition, hotel possesses multi-functional conference hall. Shopping center, Business center, Chinese and Western-style restaurants and etc. The tailor made service will bring warn feeling to you, even you just stop by.

Free shuttle bus to the Guangzhou airport.
30 kms to the city center of guangzhou.
40 minutes to the Pazhou Exhibition Center of the Canton Fair.
Free shuttle bus to the Pazhou Exhibition Center of the Canton Fair.

Star:5
Address:No.399 YingBin Road, Huadu District, Guangzhou, China
ZipCode:510800
Distance from the airport ( Km ):7
Distance from the railway station ( Km ):3
Room Types & Rates
(1USD=6.5CNY)
| | | | | | |
| --- | --- | --- | --- | --- | --- |
| Room Type | Room Rate | Tax Included Rate | Average Nightly Tax Included Rate | Breakfast | |
No room is available at this moment. Please make sure the check-in / check-out date on the left are correct. If you want to book the H.J. Grand Hotel , please send us your name, arrival / departure date, and preferred room type. Your enquiry will be processed within 30 minutes.
Meeting Rooms
Hotel Dining
Chinese Cuisine|Western Cuisine|Coffee Shop|Bar / Lounge|Room Service|
Fitness & Recreation
Ping Pong Room|Arcade|Tennis|Simulate Golf|Fitness Facility|Massage|Sauna|Tanning|KTV
Hotel Amenities
Meeting Facilities|Business Center|Parking|Currency Exchange|Ticketing Office|Domestic Long-distance Access|International Long-distance Access|Laundry Service|Handicap Friendly Room|Gift Shop|Flower Shop|First Aid|Beauty Salon|Airport Shuttle|out-door Swimming Pool|Foot Massage|
Credit Cards Accepted